Boer Group
Head of Business Development
SOEX GROUP
COO Procurement & Collection
Geschäftsführerin I:Collect GmbH
SUEZ Environnement Group
Geschäftsführerin BellandVision GmbH
Geschäftsführerin SITA Rücknahmesysteme GmbH
Director Producer Responsibility SITA NEWS
Deutschlandfunk
Difficult recycling – How the textile industry could solve its waste problem
Cheaply produced, worn short, often hardly recyclable – fast fashion is responsible for growing mountains of waste. Young companies are developing ideas to improve the lifespan and eco-balance of the fabrics they process.
Background | broadcast from 07/05/2020 by Katja Scherer

Spiegel.de
How fast fashion destroys the second-hand market
Germany is the recycling champion – also for textiles. But since cheap fashion has flooded the market for used clothes, many collectors are threatened with the end. A new law could give them the rest.
Published on March 20, 2020, 4:14 p.m. by Carolin Wahnbaeck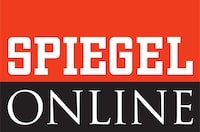 Spiegel TV
The big business with used clothes – How fashion recycling works
A film by Carla Buchal; a production commissioned by Spiegel TV (2016)